My husband adores chocolate chip cookies. Like there is serious love going on. They are the cookie he nearly always requests. I usually use a basic recipe, the one on the package, and the cookies come out alright, but I always feel they are a little too thin and come out more "brown" or cooked than I would like them to be. I know that my husband really likes a thick soft cookie, so I did some exploring and came up with this one. It has a secret ingredient :). The same secret ingredient in my
cake batter cookies
(which are my husband's other current favorite - and I think the reason is because of the secret ingredient).
How do you like your cookies? Thin and on the crisper side or thicker and soft and chewy?
Now, without further ado, lets get to the cookies!
Secret Ingredient Chocolate Chip Recipe:
Recipe adapted from:
Six Sisters
Ingredients:
3/4 cup (1 1/2 sticks) butter, softened
1/2 cup brown sugar
1/2 cup granulated sugar
1 (3.4 ounce) package instant vanilla pudding (just the mix, you don't need to make the pudding)
2 eggs
1 teaspoon vanilla
1 teaspoon baking soda
2 1/4 cups all-purpose flour
2 cups chocolate chips (I used mini ones this time!)


Directions:
Using a stand mixer, cream together the butter, sugars, and pudding mix. Add in eggs and vanilla and beat well. Slowly add in the flour and baking soda. Fold in the chocolate chips. Using a cookie scoop, scoop cookie dough onto greased baking sheets. Bake for 8-12 minutes at 350 degrees. Enjoy!
In case you didn't figure it out, the secret ingredient is the pudding mix. It is the key to having a really soft and chewy cookie - give it a try!
Side note - this is my 100th post! I can't believe I've written that much already. I hope you are enjoying Peanut Life Adventures! Thanks for taking the time to stop by my corner of the web. Have an amazing day!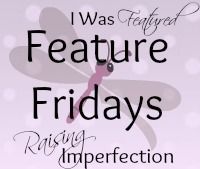 Linking up:
A Round Tuit, Masterpiece Monday, Market Yourself Monday, Recipe Sharing Monday, Melt in Your Mouth Monday, Motivate Me Monday, Made by You Mondays, Made with Love, Craft-O-Manic Monday, Monday Funday, Meal Time Monday, Sweet Sharing Monday, Marvelous Mondays, Mix it Up Mondays, Make it Pretty, Mop It Up Monday, Busy Monday, I gotta try that
Anti-Procrastination Tuesday, Homemade Tuesday, Nifty Thrifty Tuesday, Take a Look Tuesday, Too Cute Tuesday, One Project at a Time, Tasteful Tuesday, Tell me Tuesday, Trick or Treat Tuesday,Tuesday Talent Show, Two Cup Tuesday, Memories by the Mile, Totally Tasteful Tuesdays, Tuesday Confessional, Time for You Tuesday, Gathering Spot, Take it On Tuesday, You're Gonna Love it Tuesday, All my Bloggy Friends, Tuesday to Do, Pin it Tuesday, Tasty Tuesday
Create and Share, Sugar and Spice, What I Whipped Up, Whatever Goes Wednesday, Show me what ya Got, Lil Luna, Wow me Wesdnesday, {Wow Me} Wednesday, Cast Party, Recipe Roundup,
Your Whims Wednesday
,
What's Cooking Wednesday
,
Fluster's Creative Muster
,
Wednesday Whatsit
,
Show and Share
,
Dream to Reality,
Wow Us Wednesday,
What We Wore, Read, and Made,
Whatcha Work-Up,
A Little Bird Told Me,
Hooking up with HoH
,
Catch a Glimpse
,
Full Plate Thursday
,
Thursday's Treasures
,
Commercial Break
,
Chic and Crafty
,
Thursday Favorite Things,
Live Laugh Linky
,
Creative Princess
,
Share your Cup,
Keep Calm and Link Up,
Blooming
Linky Party
,
Link it Up
,
Made you Look,
Inspiration in Progress
,
Blog Stalking
,
Wildly Original
,
Showcase your Talent
,
Somewhat Simple, Creat it Thursday, Fantastic Thursday, Inspire Us Thursday, Weekly Creative, All Things Pretty
Friday
Weekend re-Treat
,
Foodie Friday
,
Show and Tell Friday
,
Friday Favorites
,
Simply Create
,
Lovely Crafty Weekend
,
EBKTS
,
Weekend Wander
,
Weekend Show Off
,
Weekend Bloggy Reading
,
Flaunt it Friday
,
504 Main
,
Friday Favs
,
Fancy This Friday,
Flash Blog Friday,
Finished Friday
,
Freedom Friday
,
Show off Friday,
Happy Hour
,
Keep Calm and Link Up,
Weekend Wonders,
Weekend
Weekend Wrap Up, Say G'day, Strut Your Stuff, Check me Out , Show and Tell, Saturday Spotlight, Great Ideas, Your Great Idea, Simply Sweet Saturday, Share it Saturday, Saturday Show and Tell, Sunday Scoop, Sunday Showcase, Think Pink, Nifty Thrifty Sunday, Not Baaad Sunday, Scrumptious Sunday Recipe Link Party, That DIY Party,Overflowing with Creativity Party, A Bouquet of Talent, Will Cook for Smiles