I can't believe it! I've actually been featured on someone else's blog... twice! WOW!
Thank you so much to
Inspiration in Progress
for featuring my
Puck Biscuits
.
And to
Susie@Earning my Cap
e and her the Super Linky Party for featuring my
Oatmeal Honey Wheat Buttermilk Bread
. She even taught me how to make my own button.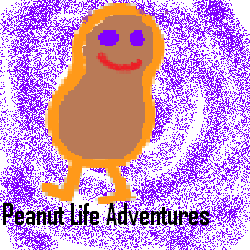 Lol, I know it needs A LOT of work, so if anyone with graphic design expertise wants to help me design a "real" button for my page, I would love. Or if any of you bloggers have any ideas on where I could hire a graphic designer (for a very reasonable price) to design a logo for my blog, please leave a comment below. I would really appreciate it!
Edit - Thank you so much Vicky for helping me create a new blog graphic!
Thank you so much all for reading, and thanks again to those who choose to feature me... I am very honored!